Salsify

Edible

Autumn

Spring

Summer
Salsify is an easily identified if not always easily spotted biennial plant coming in two distinct species. It grows in meadows to about 1m tall with very grass like stems but then very distinct purple or yellow flowers that open in the morning but shut by the afternoon giving it one of its names, Jack go to bed. The flowers when shut resemble a birds beak held upright. The flowers resemble dandelions to which they are related, and have very similar fluffy seed heads. All parts of the plant are edible including the roots.
| | |
| --- | --- |
| Hedgerow Type | |
| Common Names | Salsify, Common salsify, Goat's-beard, Jack go to bed, Oyster plant |
| Scientific Name | Tragopogon sp |
| Season Start | May |
| Season End | Sep |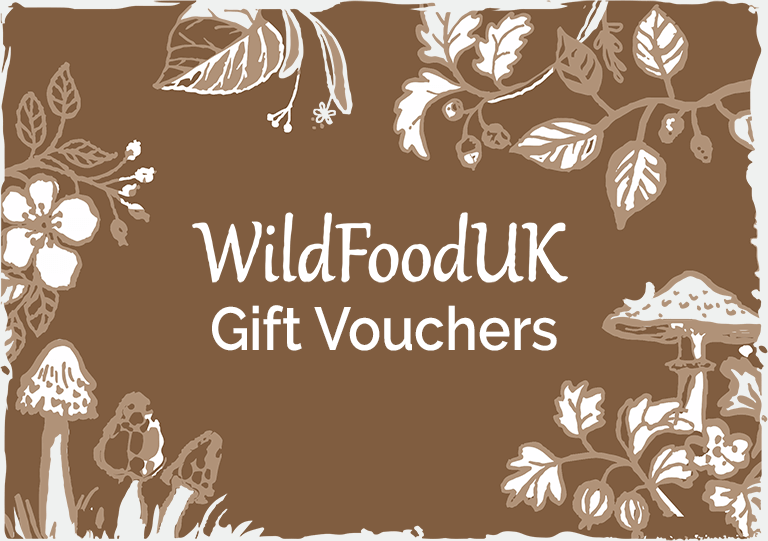 Please note that each and every hedgerow item you come across may vary in appearance to these photos.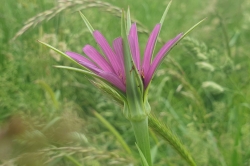 Flowers
The two species of salsify in the UK have different coloured flowers, purple in the case of common salsify and yellow in the case of goat's-beard. Broadly 30 to 50mm across, resembling dandelions, with flat square cut petals around the edge and green leafy spikes (bracts) that fold up around the flower when it closes. The flowers open in the morning and close in the afternoon. They then blend in to the grassland.
Taste
The cooked root resembles artichoke hearts and the unopened flower buds before they flower have a similar taste but are softer.
Frequency
Fairly common but difficult to spot until flowering.
Other Facts
Common salsify is grown and sold commercially for the roots. The leaves and stems are grown utilising blanching like rhubarb, whereby the emerging stems and leaves are kept in the dark under loose soil or a pot to improve the taste. Add the flowers and leaves to salads. Dig the roots up (on private land with permission) before flowering,  cooked like parsnips or potatoes, grilled, roasted, mashed, or added to salads.
RELATED WILD FOOD RECIPES
RELATED FORAGING ARTICLES