Redcurrant

Edible

Summer
This member of the Gooseberry family does grow wild in the UK but they don't produce as many and as large fruits as the garden and allotment hybrids which have escaped into the wild.
| | |
| --- | --- |
| Hedgerow Type | |
| Common Names | Redcurrant |
| Scientific Name | Ribes rubrum |
| Season Start | Jun |
| Season End | Sep |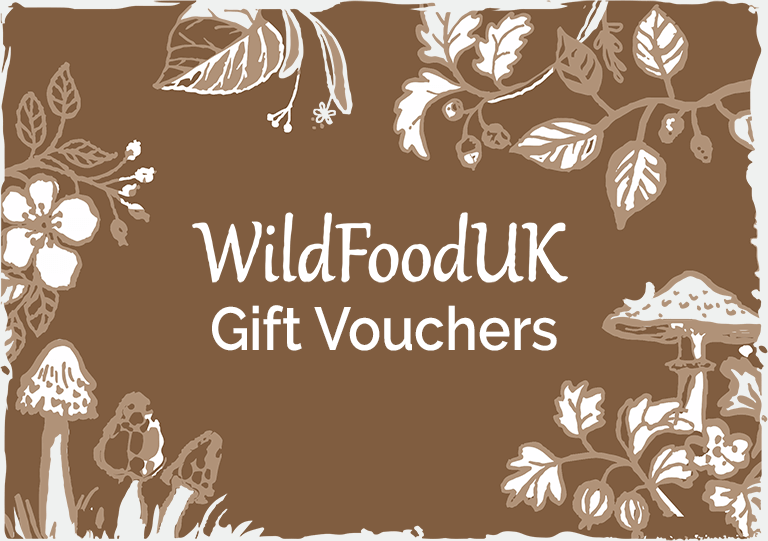 Please note that each and every hedgerow item you come across may vary in appearance to these photos.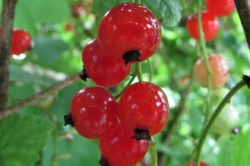 Fruit
Strings of tasty looking shiny red berries are available from June to late July, early September. The berries are spherical with vertical lines and often translucent skin which you can see the pips through. Wait until the berries are deep red as unripe ones are very sharp to taste.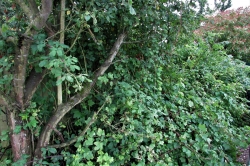 Habitat
Usually found in dense stands in open woodland, hedgerows, river and stream banks and waste ground. It is not a fussy plant and will grow in partial to full sunlight and on a variety of soils.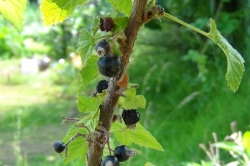 Possible Confusion
Other currants like the Blackcurrant, pictured, or the White Currant which is a pale coloured Redcurrant or even the gooseberry.
Can look similar to the Guelder Rose but this has bunches of larger red berries rather than the strings of Redcurrant berries. The Guelder Rose is not poisonous but unripe berries or large quantities of ripe berries can cause vomiting or diarrhoea.
Taste
When ripe, sweet with a hint of pleasant sharpness.
Other Facts
The White Currant is not a different species but a just a colour variant of the Redcurrant.
RELATED WILD FOOD RECIPES
RELATED FORAGING ARTICLES