Pheasant Berry

Edible

Autumn

Summer
The Pheasant Berry was brought over by the Victorians from the Himalayas or South West China and has toffee tasting berries when ripe but are dreadful and very bitter before then.
| | |
| --- | --- |
| Hedgerow Type | |
| Common Names | Pheasant Berry, Himalayan Honeysuckle, Flowering Nutmeg, Himalyan Nutmeg |
| Scientific Name | Leycesteria formosa |
| Season Start | Jul |
| Season End | Oct |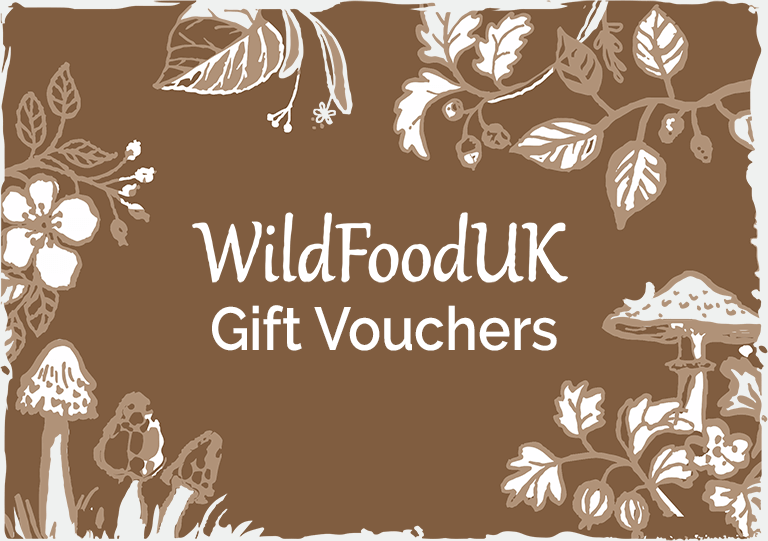 Please note that each and every hedgerow item you come across may vary in appearance to these photos.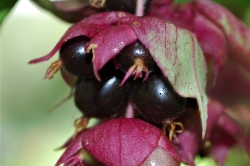 Fruit
When ripe the berries are dark brown/purple to almost black and are found under the purple flower bracts.
Possible Confusion
Pheasant Berry is a very distinctive looking plant that would be hard to confuse with any other.
Taste
When fully ripe the berries taste of toffee or lightly burned sugar but if not yet ripe the berries are nasty tasting and very bitter.
Frequency
Uncommon in the wild.
Collecting
The berries are ripe when they easily burst while trying to pick them.
RELATED WILD FOOD RECIPES
RELATED FORAGING ARTICLES