Mugwort

Edible

Autumn

Spring

Summer
A common plant of field edges, hedgerows, roadsides and waste ground that can be used as a herb, to make beer and to make medicinal tinctures, teas and essential oils.
Care should be taken when collecting this plant as the leaves can look similar to Monks Hood, see below.
| | |
| --- | --- |
| Hedgerow Type | |
| Common Names | Mugwort, Artemisia |
| Scientific Name | Artemisia vulgaris |
| Season Start | Apr |
| Season End | Oct |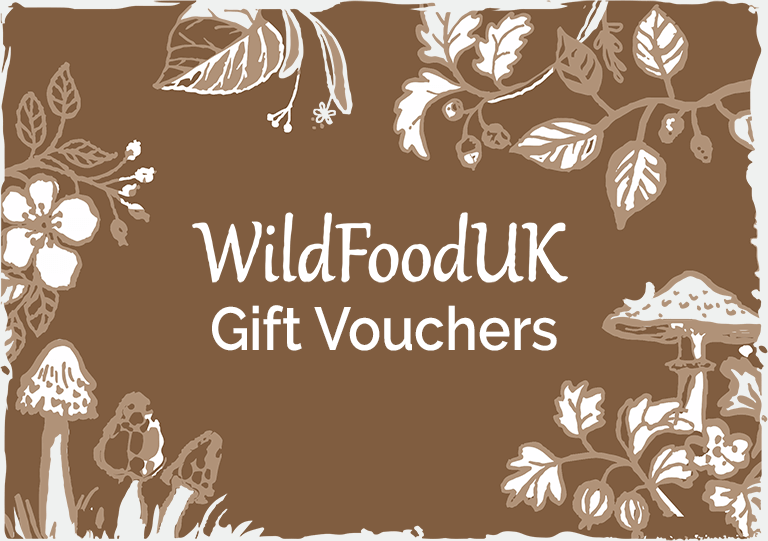 Please note that each and every hedgerow item you come across may vary in appearance to these photos.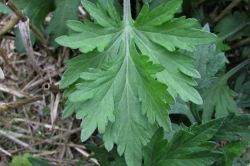 Leaves
The leaves are green on top and silvery white and hairy underneath. They are pinnate and can vary from thin spear like leaves to wider examples, shown below.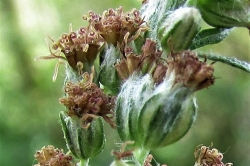 Flowers
Small clusters of tiny red/brown flowers with obvious stigma and stamen appear from green sepal cases. There are many flowers on each limb and appear from early Summer to Autumn.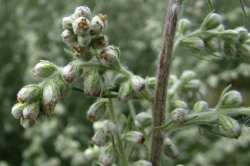 Flower Buds
Tiny green and white striped buds appear in late Spring and early Summer, small cluster of flowers will emerge from each.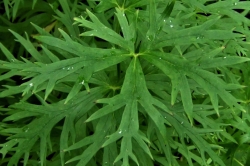 Possible Confusion
Can look like the deadly poisonous Monks Hood, pictured, but the leaves on Mugwort have a silver/white hairy underside that Monks Hood lacks. When in flower, there should be no confusion between the two.
Taste
Herb like and pungent.
Medicinal Uses
Has been used medicinally for many different purposes over the ages but rigorous scientific studies do not seem to have been carried out on this plant.
Other Facts
Has been used in the past to promote lucid dreaming by ingestion as a tea or smoking the dried leaves. This is thought to be because of the presence of thujone which is toxic but in the amounts present in the plant, is not thought to cause any harm.
RELATED WILD FOOD RECIPES
RELATED FORAGING ARTICLES