Harebells

Edible

Autumn

Summer
This delicate blue wild flower is called the Scottish bluebell but can be found around most of the UK in summer.
| | |
| --- | --- |
| Hedgerow Type | |
| Common Names | Harebells, Scottish Bluebells, Witch's Bells, Devils Bell, Fairy Thimbles, Old Mans Bell |
| Scientific Name | Campanula rotundifolia |
| Season Start | Jul |
| Season End | Oct |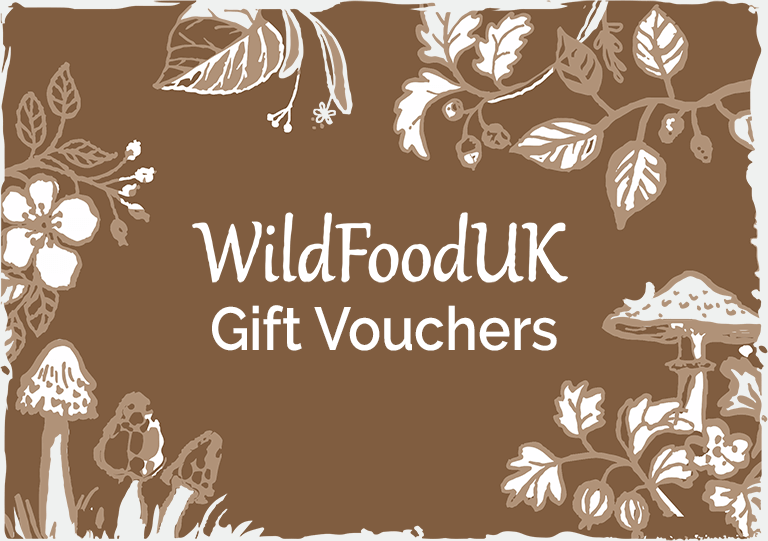 Please note that each and every hedgerow item you come across may vary in appearance to these photos.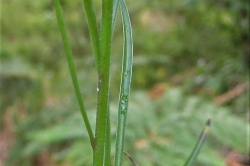 Leaves
The basal leaves are round to heart shaped with a bluntly toothed edge, as the leaves grow up the stem they become very narrow and will start to loose the toothed edge.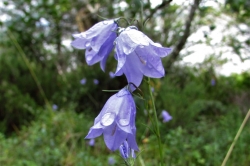 Flowers
The delicate bell shaped flowers are made up of five triangular petals that are most often lavender blue but can be white or pink. Harebells bloom in summer but the seeds can stay on the plant into autumn.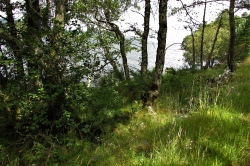 Habitat
Prefers dry, poor soil on grasslands, open hedgerows, meadows, beside paths or even permanent sand dunes.
Frequency
Locally common throughout the UK.
Collecting
The flowers make a beautiful addition to a salad and the leaves can be added to salads or steamed as a green.
Other Facts
Has been used to produce a blue dye for tartan.
Witches are supposed to have used the flowers to transform themselves into hares and if eaten by non witches can help people see fairies in the underworld.
RELATED WILD FOOD RECIPES
RELATED FORAGING ARTICLES