Gorse

Edible

Poisonous

Spring

Summer
There are three species of this thorny evergreen growing in the UK, Common, Western and Dwarf Gorse. They are  members of Faboideae, a subfamily of Fabaceae which is the Pea family. Only the flowers and flower buds are considered edible and in small quantities. The peas and pods are toxic.
| | |
| --- | --- |
| Hedgerow Type | |
| Common Names | Gorse, Gorse, Furze, Whin, Prickly Broom |
| Scientific Name | Ulex sp. |
| Season Start | Jan |
| Season End | Dec |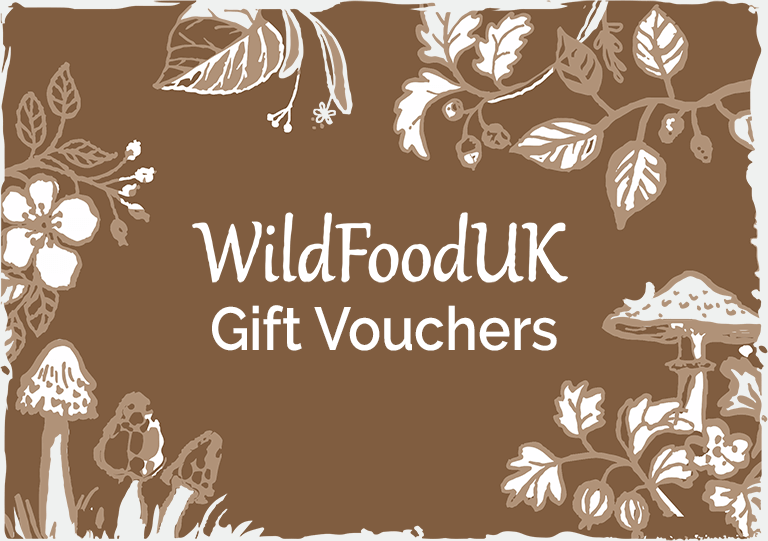 Please note that each and every hedgerow item you come across may vary in appearance to these photos.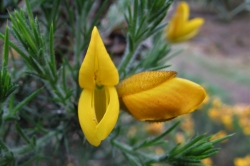 Flowers
Golden yellow and  looking like pea flowers. Gorse can flower year round depending on climate and habitat.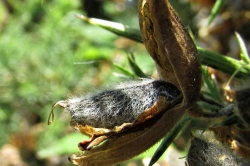 Seed Pods
The seed pods are dark purple/brown to black with white hairs covering them. The pods contain three or four small black seeds.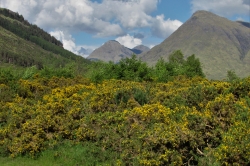 Habitat
Gorse has nitrogen fixing roots so can most often be found on poor soil where there is no competition like shingle banks around the coast, waste ground, forest edges and grasslands.
Smell
The flowers can smell of coconut when open and in the sun.
Taste
Said to taste of almonds or coconut but I only get extreme bitterness.
Collecting
The flowers and buds are safe to eat raw but they should not be eaten too often or in large quantities as they contain small amounts of toxic alkaloids.
Medicinal Uses
Gorse doesn't seem to have many medicinal uses but the seeds can apparently be soaked and used as a flea repellent.
Other Facts
Gorse makes a great impenetrable barrier and can be used to keep stock in and predators out.
It is so effective that in 2005 Dean Bowen tried to wander home from his local pub slightly the worse for wear, he woke up in the middle of a gorse patch and couldn't get out. After two days he attracted the attention of a passer by who called the emergency services, they could not get to him so the Royal Navy finally got him out with a helicopter. Nobody, including Dean, has any idea how he got into the middle of a gorse patch.
RELATED WILD FOOD RECIPES
RELATED FORAGING ARTICLES