Dog's Mercury

Poisonous

Autumn

Spring

Summer
Finding large swathes of Dog's Mercury is quite a good indication that the woodland is well established.
| | |
| --- | --- |
| Hedgerow Type | |
| Common Names | Dog's Mercury, Dog's Cole |
| Scientific Name | Mercurialis perennis |
| Season Start | Mar |
| Season End | Nov |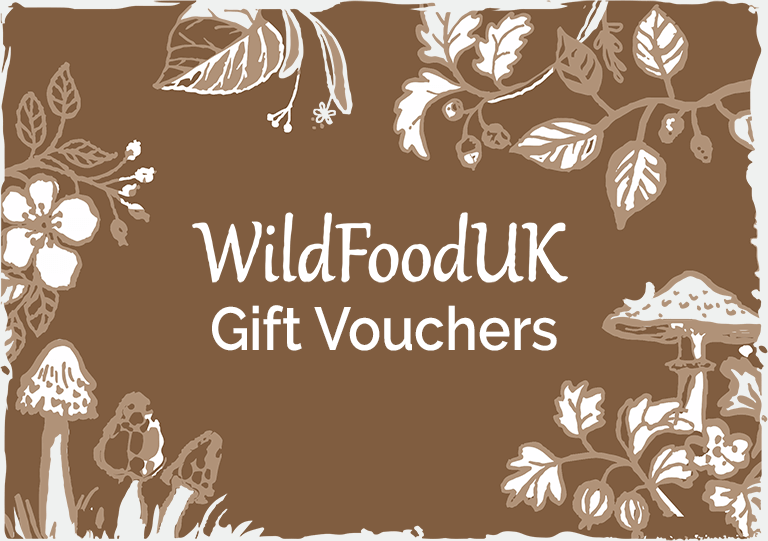 Please note that each and every hedgerow item you come across may vary in appearance to these photos.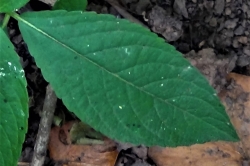 Leaves
Single, serrated, lanceolate shaped and slightly downy the leaves are opposing at regular intervals along the stem.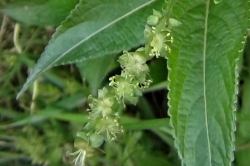 Male Flowers
The unopened male flowers look like small green pyramids in strings, the opened flowers are pale green/cream with the stamens sticking out from between three triangle 'leaves'.
Possible Confusion
This plant is quite distinctive, the main problem with confusion is the accidental picking of the leaves of Dog's Mercury hidden among wild garlic or other prolific woodland plants.
Frequency
Common in established woodland.
Medicinal Uses
This plant has no medicinal use.
Other Facts
Dog's Mercury is a highly toxic plant in the greater Euphorbia family and the use of the word 'Dog's' refers to the fact that it is not edible or inferior.
RELATED WILD FOOD RECIPES
RELATED FORAGING ARTICLES