Dewberry

Edible

Autumn

Summer
Looking very like a slightly over-ripe blackberry this plant is easily overlooked as just another bramble. The waxy coating on the berries gives them their name can also make them look mouldy. Closer inspection and tasting will reveal that their are perfectly ripe although often not quite as sweet as blackberries and having fewer 'drupelets' – the individual blobs that make up the fruit. The plants themselves are usually smaller and less vigorous  
| | |
| --- | --- |
| Hedgerow Type | |
| Common Names | Dewberry |
| Scientific Name | Rubus caesius |
| Season Start | |
| Season End | |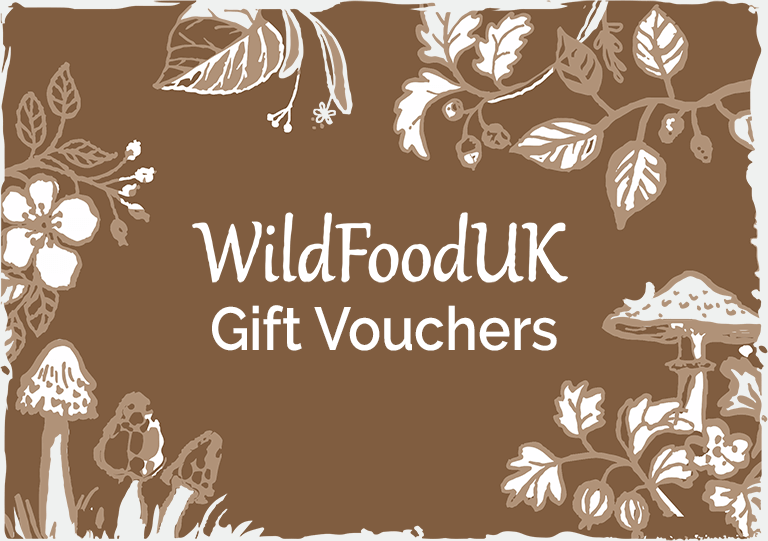 Please note that each and every hedgerow item you come across may vary in appearance to these photos.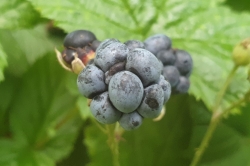 Fruit
Black with a pale waxy coating giving the appearence of pale grey. Number of 'drupelets' much less than standard blackberry and larger, making the fruit look deformed.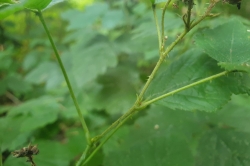 Stem
Stems with a few small prickles rooting at their tips. Never large arching heavily thorned stems.
Other Facts
The fruit of the dewberry in the UK are not as easily gathered as their larger commoner blackberry cousins and thus not as sought after, but still worthwhile. In the USA however there are a wider variety of 'dewberries', so much so that they were commercially bred and grown around Cameron in North Carolina.
RELATED WILD FOOD RECIPES
RELATED FORAGING ARTICLES