Dead Nettles

Edible

Autumn

Spring

Summer

Winter
Dead nettles have no sting but probably evolved to look like stinging nettles as a defence against predators.
| | |
| --- | --- |
| Hedgerow Type | |
| Common Names | Dead Nettles, White Dead Nettle, Red or Purple Dead Nettle, Yellow archangel, Henbit Dead Nettle |
| Scientific Name | Lamium sp |
| Season Start | Jan |
| Season End | Dec |
Please note that each and every hedgerow item you come across may vary in appearance to these photos.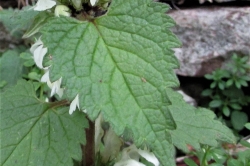 Leaves
Green, nettle like arrow shaped leaves with very serrated edges, the underneath covered in small non-stinging hairs with some on top. Growing in pairs on opposite sides of the stalk.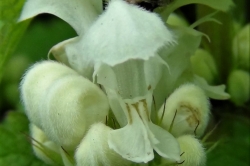 Flowers
Beautiful orchid like flowers growing in groups around the stem varying in colour from white to yellow to red/purple.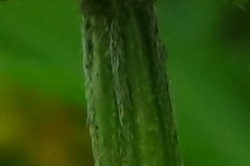 Stem
Tough, square stems. Very fibrous and covered in small non-stinging hairs. Green to red/purple.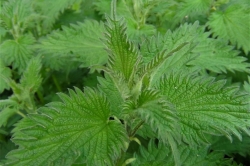 Possible Confusion
Taste
Slightly like spinach when cooked but has a flavour of its own.
Collecting
Only young leaves or bright green tops of larger plants are usable for cooking unless flaming over a fire when more of the plant can be used.
The flowers can hold a drop of nectar and make a pleasant tasting and looking addition to a salad.
Medicinal Uses
Has been used as a herbal remedy for skin problems.
RELATED WILD FOOD RECIPES
RELATED FORAGING ARTICLES