Bilberry

Edible

Summer
Bilberries are very hard to gather in large amounts, not due to their size or quantity but because they taste so good we haven't managed to leave a Bilberry spot without all our pickings being eaten and, it appears smeared all over our faces and hands.
| | |
| --- | --- |
| Hedgerow Type | |
| Common Names | Bilberry, Blaeberry, Whortleberry, Whinberry, Windberry, Myrtle Berry |
| Scientific Name | Vaccinium myrtillus |
| Season Start | Jul |
| Season End | Sep |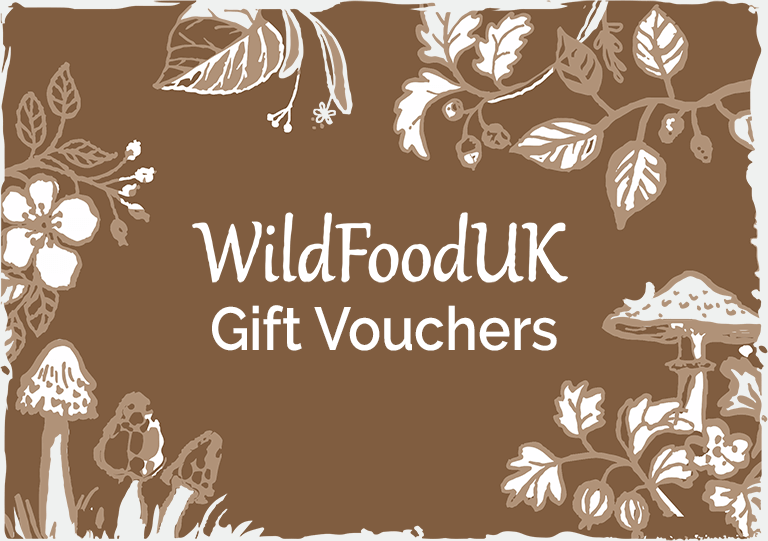 Please note that each and every hedgerow item you come across may vary in appearance to these photos.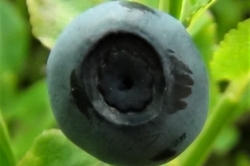 Fruit
The berries are very dark blue, almost black with a white 'bloom' that can make them appear lighter. There is often the remains of the flower surrounding a tiny 'cog wheel' on the end of the berry.
Possible Confusion
When the berries are out, combined with the leaf shape, it is difficult to confuse this plant with other heathland species.
Taste
Wonderful, like blueberries but with a deeper, richer flavour.
Frequency
Fairly common in acid rich woodland.
Collecting
It is traditional to start collecting Bilberries on the last Sunday in July or the first Sunday in August, depending where you are in the UK.
Medicinal Uses
There are reports of the RAF using Bilberries to help with night vision during bombing raids but this appears to be a story linked to carrots which were said to be used by the RAF in an attempt to conceal the fact Britain had radar. That said Bilberries have been used for different eye treatments through the ages.
The plant has also been used to treat chronic fatigue, gout, hemorrhoids, diabetes, urinary tract infections and osteoarthritis.
RELATED WILD FOOD RECIPES
RELATED FORAGING ARTICLES