This mushroom can be found growing in large numbers in late Autumn. Like other Suillus mushrooms, whilst being edible, it is best to remove the slimy skin of the cap and pores before consumption, which unfortunately doesn't leave much mushroom!
| | |
| --- | --- |
| Mushroom Type | |
| Common Names | Bovine Bolete (EN), Jersey Cow Fungus,, Boled Yr Ych (CY), Maślak Sitarz (PL), Tehéntinóru (HU) |
| Scientific Name | Boletus / Suillus bovinus |
| Season Start | Aug |
| Season End | Nov |
| Average Mushroom height (CM) | 6 |
| Average Cap width (CM) | 10 |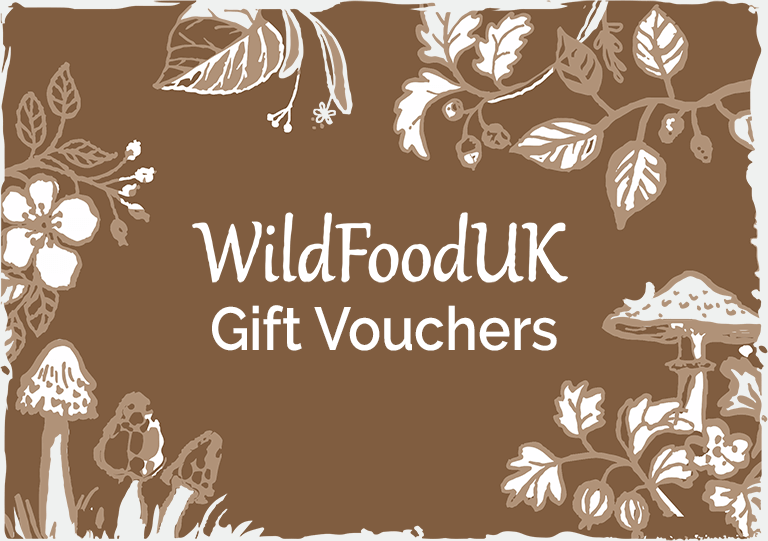 Please note that each and every mushroom you come across may vary in appearance to these photos.
Possible Confusion
Other Suillus (see the Larch Bolete) but as none are toxic this should not prove a problem.
Spore Print
Olive-brown. Subfusiform.
Taste / Smell
A bit sweet. Should be cooked before consumption.
Other Facts
It is said that European medieval knights considered this mushroom of inferior quality preferring the Tricholoma species (now considered poisonous) that grew in Pine forests, leaving this mushroom for cattle-drovers, and this was the origin for it's name.
Where this mushroom is found you can sometimes find the Rosy Spike (Gomphidius roseus), a mushroom that is believed to be a parasite of Suillus bovinus.
Suillus are not the best mushrooms when used fresh but are improved by slicing, drying and then re-hydrating. When cooked the Bovine Bolete flesh becomes violet.
RELATED WILD FOOD RECIPES
RELATED FORAGING ARTICLES