Shropshire, Ludlow, Mortimer Forest Foraging Courses
Mortimer Forest is a 1000 hectare forest bordering the two beautiful counties of Shropshire and Herefordshire. It covers diverse mini habitats with numerous mature to ancient oak trees, conifer woodland, beech, birch and plenty of bilberries. This wide variety of trees gives us a very diverse selection of tasty edible mushrooms throughout late summer and autumn.
Some of our highlights over the years here include Cauliflower Fungus, Chanterelles, Porcini, Wood Blewits, Hedgehog Fungus, Parasols and much more. In one part of the forest there is Wood Sorrel as far as the eye can see, so there's always a great salad on these walks too.
Situated on the outskirts of Ludlow, there's no better place to learn about the finest, culinary, wild food. These courses are within easy reach of Tenbury Wells, Bishop's Castle, Church Stretton, Bridgnorth, Craven Arms, Cleobury Mortimer and Knighton.
We will meet at the Black Pool car park. The course starts with a short introduction on what to look for, our foraging code and a brief of the Countryside Act, where it relates to foraging.
Then we'll set off on a roughly 2.5 hour walk around the forest, teaching you how to identify the different edible and poisonous plants, flowers, fruits and mushrooms that we find.
We will stop along the way for some seasonal homemade refreshments such as our lovely wild mushroom soup, elderflower champagne or fruit leathers.
We will finish the day off with a lovely wild food lunch based on what we have found. All of our food is seasonal so what we make depends on recent weather and what is around at that time of year, in autumn we will be making use of the array of tasty wild mushrooms that the forest has to offer.
After the course we will email you a list of everything we talk about on the day; to help you remember what you have learnt.
This is an identification course, where we will pick sparingly for identification purposes, and for the meal at the end of the course. As a group we will not be picking anything to take home as we do not want to lead a large group of people clearing the forest of mushrooms.
PLEASE NOTE: There is limited parking for high top vehicles as the car park itself has height restrictions.
This is an entirely outdoor experience, there's a lovely picnic area and large car park but no further facilities.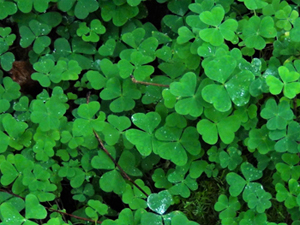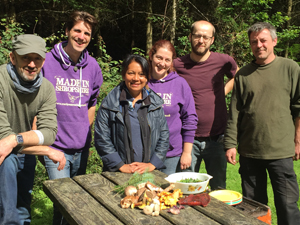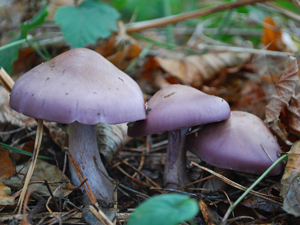 Black Pool Car Park
Mortimer Forest
Ludlow
Shropshire
SY8 4DZ*
In the Black Pool car park.
*Please be aware that using this postcode alone will lead you to Moor Park School not the Black Pool car park. Make sure that you are familiar with the venue's position on this map before setting off, if you type in 'Black Pool car park Mortimer Forest' on Google Maps then it will take you to the right place.
The car park is along the B4361 Ludlow to Richard's Castle road, 2 miles south-west of Ludlow. Do not turn down the Moor Park School entrance.
PLEASE NOTE: There is limited parking for high top vehicles as the car park itself has height restrictions.