Hampshire, New Forest Foraging Courses
We are privileged to run courses in the New Forest. It is a diverse and protected ecosystem and one of the most important sites for fungi in Britain, with over 2,700 different species calling it home. It is also a stunning location full of wildlife, including the renowned New Forest Ponies. There really aren't many better places around to learn about the wonderful wild foods that are available in the UK throughout the year.
The forest is a large protected area between Portsmouth on its Eastern Boundary, Ringwood to the West and to Fordingbridge and beyond in the North, with the forest reaching to the coast in the far South. These courses will be held in Linwood near Ringwood and are within easy reach of Salisbury, Southampton, Bournemouth and Poole.
We will meet outside the Red Shoot Inn, the course starts there with a short introduction on what to look for, our foraging code and a brief of the Countryside Act, where it relates to foraging. Drinks are available from the pub.
Then we'll set off on a roughly 2.5 hour walk around the forest, teaching you how to identify the different edible and poisonous plants, flowers, fruits and mushrooms that we find.
We will stop along the way for some seasonal homemade refreshments such as our lovely hogweed and wild garlic soup, elderflower champagne or fruit leathers.
Then it's back to the Red Shoot for a wild food lunch based on what we have found. All of our food is seasonal so what we make depends on recent weather and what is around at that time of year. In spring we will be making use of the fresh wild greens and in autumn the array of tasty wild mushrooms that the forest has to offer.
After the course we will email you a list of everything we talk about on the day; to help you remember what you have learnt.
The Red Shoot Inn is a lovely country pub in the west of the forest, they serve great food and even have their own microbrewery! If you're looking to make this course part of a weekend away there is a friendly, well-equipped campsite just behind the pub.
In autumn 2016, the Forestry Commission launched a new campaign to highlight the importance of the New Forest fungi and to appeal to people to support a "no-picking" code on the Site of Special scientific interest (SSSI). They have given us permission to lead educational events only, so as a group we will not be picking anything to take home. We will pick sparingly for identification purposes and the meal at the end only.
Please observe their voluntary ban on picking mushrooms at all other times that you are in the forest.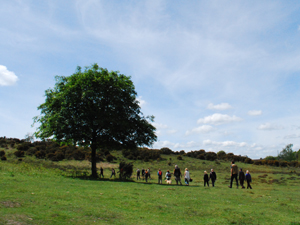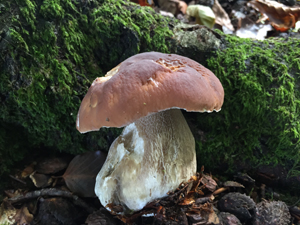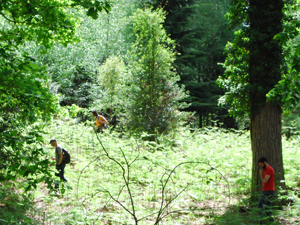 The Red Shoot Inn
Toms Lane
Linwood
Ringwood
Hampshire
BH24 3QT
Outside the Red Shoot Inn.