Devon, Dartmoor Foraging Courses
Dartmoor is one of the most beautiful places in the UK with not many roads but plenty of wild food and clean growing environments for the freshest tasting plants we find anywhere. This venue is great for foraging throughout the year.
These courses will be held in Lustleigh, a charming little village within reach of Bovey Tracey, Chudleigh, Newton Abbot, Exeter, Torquay and Paignton.
We will meet at the Cleave *(please see note below), a 15th century thatched inn in the heart of the village. The course starts there with a short introduction on what to look for, our foraging code and a brief of the Countryside Act, where it relates to foraging. Drinks are available from the pub.
After the talk we'll set off on a roughly 2.5 hour walk in the local area, around the woods, fields and hedgerows, identifying the different edible and poisonous plants, fruits and mushrooms that we find.
We will stop along the way for some seasonal homemade refreshments such as our lovely hogweed and wild garlic soup, elderflower champagne or fruit leathers.
Then it's back to the Cleave for a wild food lunch based on what we have found. All of our food is seasonal so what we make depends on recent weather and what is around at that time of year. In spring we will be making use of the fresh wild greens and in autumn the array of tasty wild mushrooms that the area has to offer.
After the course we will email you a list of everything we talk about on the day; to help you remember what you have learnt.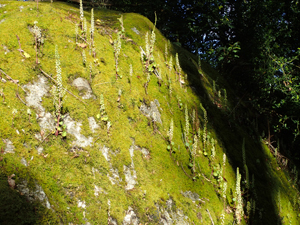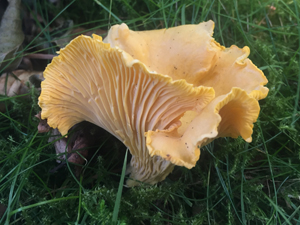 The Cleave
Lustleigh
Dartmoor
Devon
TQ13 9TJ
*Due to the ongoing covid-19 pandemic please meet your course leader outside the front of the Cleave, do not go inside and do not sit on an outside table. You will still be able to get a drink but due to the strict guidelines you can not go and sit at a table, even for a couple of minutes, as they will then have to thoroughly clean and disinfect it for the next customer. The pub have kindly agreed to reserve a specific table for us, your course leader will direct you to that area once the whole group has arrived. If it is busy then we will go elsewhere for the talk at the beginning of the course. 
The pub has also asked that we don't park in their car park for the time being, this is because it is a very small car park which will need to be prioritised for those eating at the restaurant. Instead please park considerately around the village. You may want to arrive a little early to leave time to find a space. If you have any questions about this please get in touch.