Cumbria, Acorn Bank Spring Foraging Courses
We're excited to announce a new course venue, situated between the Lake District, the Yorkshire Dales National Park and the North Pennines Area of Natural Beauty.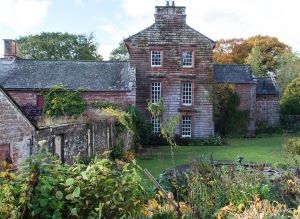 Acorn Bank is a beautiful old estate, now owned by the National Trust. It is renowned for its historic house, dating back to the 16th century and for its magnificent walled gardens, including a fascinating culinary and medicinal herb garden, lily pond, herbaceous borders and traditional fruit orchards.
The estate reaches out into tranquil parkland, with mature trees, open pastureland, woodlands and the Crowdundle Beck, with its partially restored watermill. There are also marvellous views over the Eden Valley across to the Lake District. With this variety of habitat, we hope to find a really good selection of plants and some early fungi..
Acorn Bank can be found at Temple Sowerby, just a few miles east of Penrith. It is within reach of Leeds, Middlesborough, Newcastle and Carlisle.
The course starts with a short general introduction on foraging, and a talk about our Foraging Code with a brief summary of the Countryside Act, where it relates to foraging.
Then we'll set off on a roughly 2.5 hour, slow-paced walk around the estate, teaching you how to identify the different plants, flowers, fruits and any mushrooms that we find.
We will stop along the way for some seasonal homemade refreshments such as our wild sorrel soup, elderflower champagne or fruit leathers.
After the walk, we will end the day with a tasty wild food lunch, based on what we have found. Our homemade food is seasonal, so what we make depends on recent weather and what is around at that time of year. In Spring we will naturally tend to concentrate on the array of tasty fresh greens that the area has to offer.
After the course we will email you a list of everything we talk about on the day, to help you remember what you have learnt.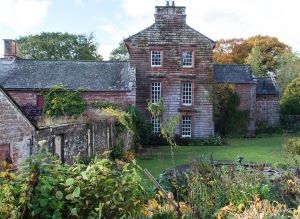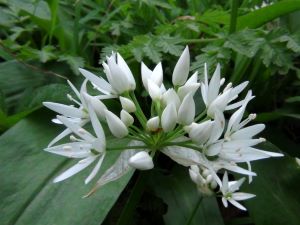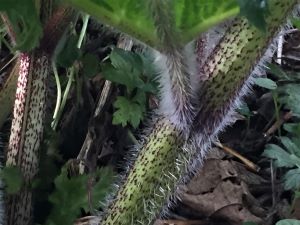 National Trust
Acorn Bank
Temple Sowerby
near Penrith
Cumbria
CA10 1SP
We will meet at the Acorn Bank, National Trust car park at 11 am.