Buckinghamshire, Mistletoe Wood Autumn Foraging Courses
Mistletoe Wood is a beautiful, ancient Beech wood, with a fantastic mixture of broad-leaved trees and hidden glades. The peaceful and secluded setting provides a special place to see woodland in all its glory. The site is managed privately, for researching and encouraging conservation and sustainable interaction with the forest. We expect to find a large variety of interesting species, particularly fungi, during our Autumn courses here. The surrounding hedgerows and fields also show a rich variety of edible plants to learn about.
Located along the A40, just outside High Wycombe (Buckinghamshire), Mistletoe Wood can be easily reached from London (North and West) and Oxford; even Reading is under one hour's drive away.
The course starts with a short introduction on what to look for, a talk about our Foraging Code and a brief summary of the Countryside Act, where it relates to foraging.
Then we'll set off on a roughly 2.5 hour slow-paced walk around the woods, teaching you how to identify the different plants, flowers, fruits and mushrooms that we find.
We will stop along the way for some seasonal homemade refreshments such as our wild mushroom soup or fruit leathers.
After the walk, we will end the day with a tasty wild food lunch, based on what we have found. Our homemade food is seasonal, so what we make depends on recent weather and what is around at that time of year. In Autumn we will concentrate on the array of tasty wild mushrooms that the woods have to offer.
After the course we will email you a list of everything we talk about on the day, to help you remember what you have learnt.
Mistletoe Wood is a brand new venue for us and we hope this magical woodland site will be a magnificent setting for our Courses.
There is a compost toilet in the woodland.
Dogs are allowed but must be kept on lead at all times.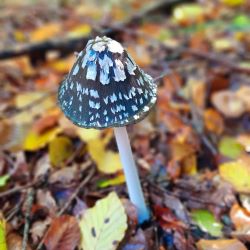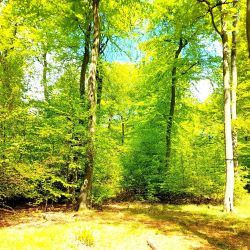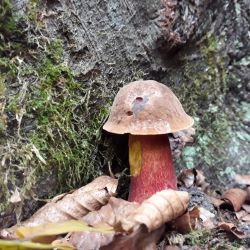 Studley Green Garden Centre & Café
Studley Green, High Wycombe
Buckinghamshire, HP14 3UX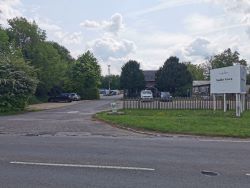 We will meet at 11.45am at the free public car park, outside of the Studley Green Garden Centre. At 12pm we will move together to Mistletoe Wood just a few meters away. There is limited space for cars inside the wood, so on occasion some cars may have to remain in the public car park.
High Wycombe railway station is 6 miles away and is served by frequent services to London (Marylebone) and Oxford.
The nearest bus stop is St. Francis Road 0.2 miles away.