Rowan/Mountain Ash

Edible

Autumn
A very common tree of the suburbs and mountains. Planted as a street tree for its moderate size, white flowers and striking red berries. The flower buds and berries are foraged.
| | |
| --- | --- |
| Hedgerow Type | |
| Common Names | Rowan/Mountain Ash |
| Scientific Name | Sorbus aucuparia |
| Season Start | Apr |
| Season End | Oct |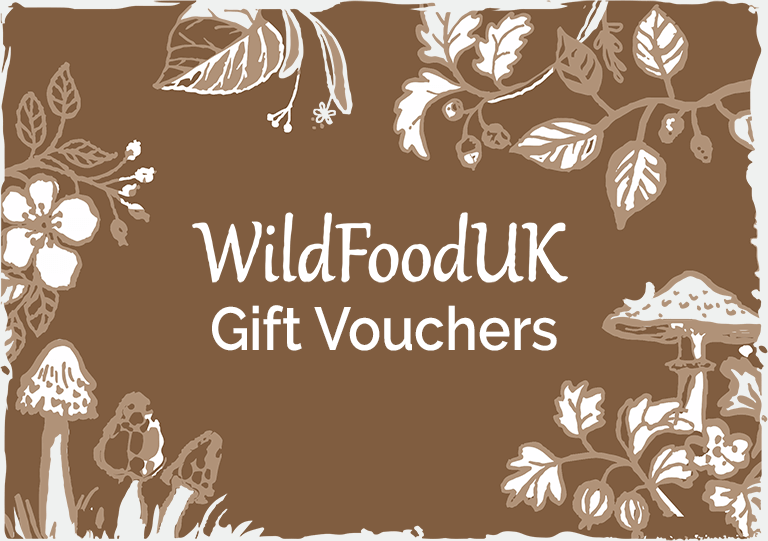 Please note that each and every hedgerow item you come across may vary in appearance to these photos.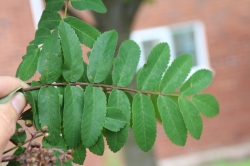 Leaves
Strips, 10 – 15cm long, of 6 or 7 opposed pairs of leaves at right angles to the stem, with usually one terminal leaf or occasionally two. Edges of leaves serrated. Leaves approximately 3 times longer than wide, from 3 to 7cm in length. Resembling ash.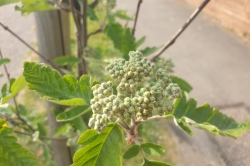 Flower Buds
Dense clusters of velvety off white/grey coloured flower buds, 2 – 5mm in diameter, tasting of almonds.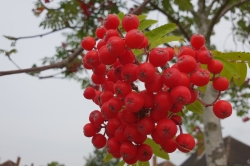 Fruit
After the flowers, come unripe khaki green berries 2 – 4mm in diameter. These mature into vivid bright red or orange masses up to 10cm wide, standing out at a distance. They are exceptionally bitter due to the presence of sorbic acid – named after the scientific name for the genus, Sorbus. Parasorbic acid is also present which causes indigestion and could cause kidney damage, but is broken down when heated, so the fruit must be cooked before use.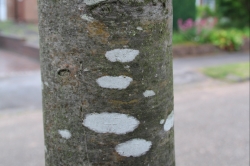 Trunk
The trunk is relatively straight, 15-20cm in diameter and usually 10-15m and exceptionally up to 20m high in mature trees. The bark is smooth silvery grey, similar to a cherry, with distinct grey patches running around the stem.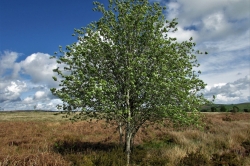 Habitat
Rowan are found almost everywhere, from suburban streets to high mountains. They establish very quickly so young ones abound anywhere that birds have rested, spreading the seeds.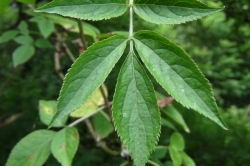 Possible Confusion
There are several trees you might confuse with rowan.
Elders grow in a similar profusion but they have a spotted bark when young,  knobbly when old, and the fruit are black (and as it is the fruit we are after with rowan then there shouldn't be an issue).
Ash has similar leaves arranged in strips but doesn't bare berries, but distinct winged seeds – 'ash keys'.
Other species of the rowan section of  'Sorbus' and the (true) service tree. The fruits vary from red to yellow and white, but all are edible once cooked. Some varieties were bred specifically for their fruit.
Frequency
Very common in all of the UK, in the wild more so to the N and W, and up to an altitude of 1000m in Scotland. Its similarity to ash, and ability to live in high places gives it its alternative name, mountain ash.
RELATED WILD FOOD RECIPES
RELATED FORAGING ARTICLES