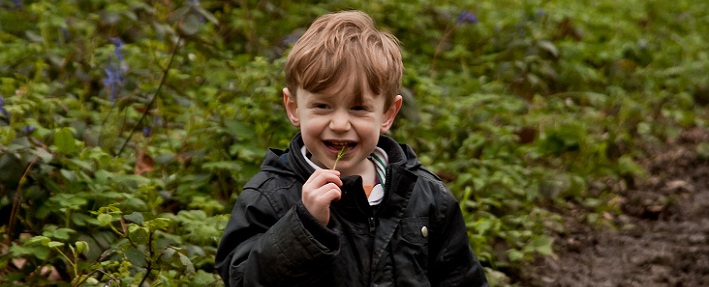 Foraging Courses
| | | |
| --- | --- | --- |
| Trip | Dates | |
| Gift Vouchers | 01-11-2013 to 31-12-2019 | More Details |
| Angus, Glamis Castle Summer Foraging Courses | 16-06-2018 to 18-08-2018 | More Details |
| Cambridgeshire, Huntingdon Summer Foraging Courses | 17-06-2018 to 25-08-2018 | More Details |
| Cambridgeshire, Huntingdon Autumn Foraging Courses | 18-06-2018 to 28-10-2018 | More Details |
| Cardiff, Wales Autumn Foraging Courses | 20-06-2018 to 14-10-2018 | More Details |
| Cheshire, Marbury Country Park Autumn Foraging Courses | 22-06-2018 to 14-10-2018 | More Details |
| Derbyshire, Uttoxeter Summer Foraging Courses | 23-06-2018 to 24-08-2018 | More Details |
| Derbyshire, Peak District Autumn Foraging Courses | 24-06-2018 to 16-09-2018 | More Details |
| Devon, Dartmoor Summer Foraging Courses | 25-06-2018 to 18-08-2018 | More Details |
| Devon, Dartmoor Autumn Foraging Courses | 26-06-2018 to 27-10-2018 | More Details |
| Edinburgh, Penicuik Summer Foraging Courses | 27-06-2018 to 26-08-2018 | More Details |
| Gloucestershire, Cirencester Summer Foraging Courses | 28-06-2018 to 11-08-2018 | More Details |
| Hampshire, New Forest Autumn Foraging Courses | 30-06-2018 to 21-10-2018 | More Details |
| Hampshire, South Downs Summer Foraging Courses | 01-07-2018 to 17-08-2018 | More Details |
| Hampshire, South Downs Autumn Foraging Courses | 02-07-2018 to 28-10-2018 | More Details |
| Herefordshire, Ledbury, Eastnor Castle Autumn Foraging Courses | 04-07-2018 to 28-10-2018 | More Details |
| Herefordshire, Weir Garden Autumn Foraging Courses | 05-07-2018 to 04-11-2018 | More Details |
| Shropshire, Ludlow, Mortimer Forest Autumn Foraging Courses | 08-07-2018 to 02-11-2018 | More Details |
| Staffordshire, Cannock Chase Autumn Foraging Courses | 08-07-2018 to 04-11-2018 | More Details |
| Surrey, Banstead Summer Foraging Courses | 09-07-2018 to 18-08-2018 | More Details |
| Surrey, Banstead Autumn Foraging Courses | 10-07-2018 to 03-11-2018 | More Details |
| Surrey, Guildford, Chantry Woods Autumn Foraging Courses | 12-07-2018 to 02-11-2018 | More Details |
| Surrey, Warlingham Summer Foraging Courses | 13-07-2018 to 25-08-2018 | More Details |
| Surrey, Warlingham Autumn Foraging Courses | 14-07-2018 to 27-10-2018 | More Details |
| West Sussex, Crawley, Tilgate Park Summer Foraging Courses | 16-07-2018 to 24-08-2018 | More Details |
| West Sussex, Crawley, Tilgate Park Autumn Foraging Courses | 17-07-2018 to 04-11-2018 | More Details |
| Worcestershire, Ashton under Hill Autumn Foraging Courses | 19-07-2018 to 13-10-2018 | More Details |
We love wild food and we go foraging all year round but it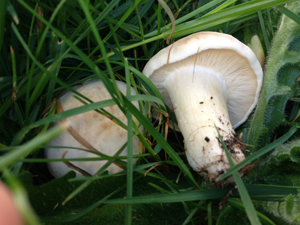 is a seasonal affair. In Spring there are plenty of hedgerow and coastal shoots around and a few special Fungi like Morels and St Georges Mushrooms. In Summer there are plenty of mature plants flowers and berries, with a slightly wider variety of Fungi. If you really want the best time of year for fungi, Autumn is when there is the greatest variety of species fruiting.
If you want a better understanding of the natural world around you, why not try a forage. On one of our courses you won't just find food; you may catch a glimpse of a deer, hear a woodpecker, see a stoat or an owl or even find hidden waterfalls and signs of ancient life. A walk outside in the beautiful British countryside is one of the best experiences you can have.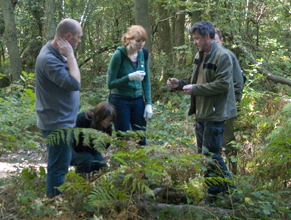 Try out one of our listed courses above, or we can tailor trips to suit you. If you let us know what you are looking for we can choose the destination or we can come to you and help you explore what's local to you.
Generally our trips work best with groups of up to 10 people though we can accommodate more. Kids are more than welcome but dogs might be more difficult depending on what you want to do.
Private Forays can be arranged over the phone for any date (excluding the pre-arranged dates above).
Things to Bring
Check the weather and dress appropriately; rain or wind will not stop us:
Decent walking boots (if you have them), if not an old pair of trainers will suffice;
A small pocket knife;
A small soft brush (for cleaning mushrooms);