Foraging Gift Vouchers

We are now offering Foraging Gift Vouchers, allowing people to buy foraging courses as gifts for others. These are ideal for a Christmas, valentines or birthday gift, or just because you know they'll like it :)
Our Gift Vouchers can be redeemed by the recipient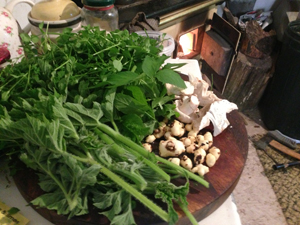 with Spring, Summer and Autumn foraging courses to choose from.
Each season has it's own special delights. With shoots and greens abundant in spring, fruit and flowers through summer and fungi all year round, though many more varieties of fungi are available in Autumn.
All they will need to do is email us to let us know when they want to come along.
We personalise each voucher with any special message you want.
Please click here to find out more