About Us
We like wild food. We forage it, harvest it, cook it, dry it, prepare it, store it and eat it. Foraging for us started with a genuine love of the great outdoors and a passion for food, combining both turns our walks in the woods and by the seaside into childlike treasure hunts.
Meet Eric.
Living off the land and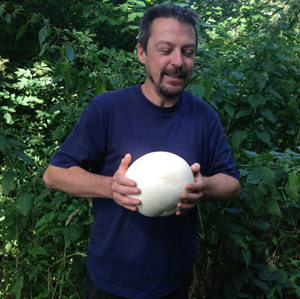 sustainable foraging are part of his family tradition and he himself has many years' experience of farming, foraging and eating from the wild. He grew up near the South Downs and has lived and worked in France and Spain, as well as the UK. Along the way, he has built up a wealth of knowledge about wild food. One of his particular specialities is mushrooms which he has a great passion for. In his free time, Eric enjoys walking, exploring prehistoric sites and camping; his favourite places in the UK are the rugged spaces of Dartmoor and the Scottish Highlands.


Meet Marlow.
From an early age he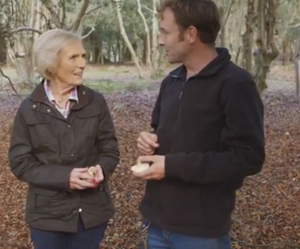 was a lover of the great outdoors and anything wild; from mushroom hunting with his Nan to building a wildlife pond in his garden out of an old bathtub when only 8 (he thanks his Dad and Blue Peter for a bit of help with this though!) After spending his early years living on the Essex coast and in South London, Marlow moved to Scotland to attend secondary school. There he started to learn more about wild food, largely through his Latin teacher who regularly used walks around the local countryside to enhance his lessons. Having now left an internet career behind after managing a website development company for 12 years, Marlow is delighted to be out foraging rather than sorting out HTML issues; even in the rain and wind!
At this point we must all say a great thanks to Roger Phillips, whose books became our bibles many years ago. We highly recommend that if you too are keen on getting to know the wild plants and fungi you can eat in the UK, you buy and read his books; they could even save your life!